Note: This post is part of the the series: Reformat Macbook Pro to make brand new. You can always refer back to the table of contents to follow the entire process.
Links: SFOTT: 10.9.2 Fix: This video details the process to install OS X Mavericks on an unsupported Mac Pr. NBA Finals: How to watch Lakers vs. Heat Game 1 tonight on ABC. The Los Angeles Lakers and the Miami Heat will play in the Orlando bubble for the NBA title.
We've arrived at our final destination. If you've stuck with me, you're on your way to a faster, and cleaner Macbook Pro. And let me tell you, it's worth it! Faster start up and shut down, faster processing and just knowing the hard drive is free of clutter and much better organized will put a smile on your face. In the last chapter you wiped your data clean from the laptop. Now it's time to breathe life back into the Macbook Pro by using your boot drive you created in the earlier steps.
Here we go!
Reinstall Mavericks on Macbook Pro
Now is the time to install the operating system so your dead computer can come back to life. This is the fun part. You will now use the boot drive you made to install Mavericks onto your brand new Mac!
Mac Os Mavericks Installer
1. You'll want to insert the thumb drive into your now 'dead' mac.
2. Press the power button on your Macbook (if it's off), or choose restart from any menu the Macbook has left you on.
3. Hold down the OPTION key as the computer starts.
4. You'll get a menu giving you options to use the Mavericks startup installer.
5. Click the installer and let it load OS X Mavericks onto your new Macbook Pro.
And Voila! You're there. Once Mavericks is installed, you will have to set up the computer as you did when you first purchased it. Be sure to add your Apple ID and pick your Wi-Fi connection. You'll have to add in your passwords, so hopefully you have them nearby.
Once you're taking to the desktop, you'll notice it's BARE! All of your programs will be gone – so you can track down the programs and reinstall them Doing so will ensure that all of the old, uncessary files you created will be gone. If you just install and pull over content from your backup on your external hard drive, a lot of those junk files may come with it. I recommend just reinstalling software piece by piece so you know the hard drive is clean and remains that way.
Accessing files from your Time Machine backup
I understand a lot of you will want to access folders full of information from your Time Machine backup we created a few chapters ago. It's very easy to do. Here's a couple quick ways.
Accessing raw data
1. Plug in the external hard drive you created the backup on
2. Double-click the hard drive icon.
3. Double-click the Backups.backupdb folder.
4. Double-click your computer-named folder.
5. Now you will see a set of folders. These folders are all the backups you made during the process of backing up your data.
6. Click on the date of the folder that contains the file you're looking for.
7. Double-click your computer-named folder.
8. Double click on the folder named Users.
9. Double click on your user name folder.
10. Now you're free to track down your folder. Drag and drop it to the new computer desktop and you're good to go!
Accessing Time Machine data from another computer
This is essentially what you're doing if you've renamed your user name on the new Macbook Pro you've just cleaned. So to access the data from the old computer, follow these steps:
Mac Os 10.9 Mavericks
1. Double click on your hard drive, double-click into Applications.
2. Find the Time Machine icon and drag it to your dock.
3. CONTROL + CLICK on the Time Machine icon in the dock.
4. Click on Browse Other Time Machine Disks…
5. Navigate to the backup time period and drag and drop files as you wish!
Congratulations! Your computer is as good as brand new! Enjoy the extra speed and space. If you have any questions, comments or concerns, please add them in the comments section below and I'll try to help the best I can. Also, please revisit the series table of contents to look back at any of the steps.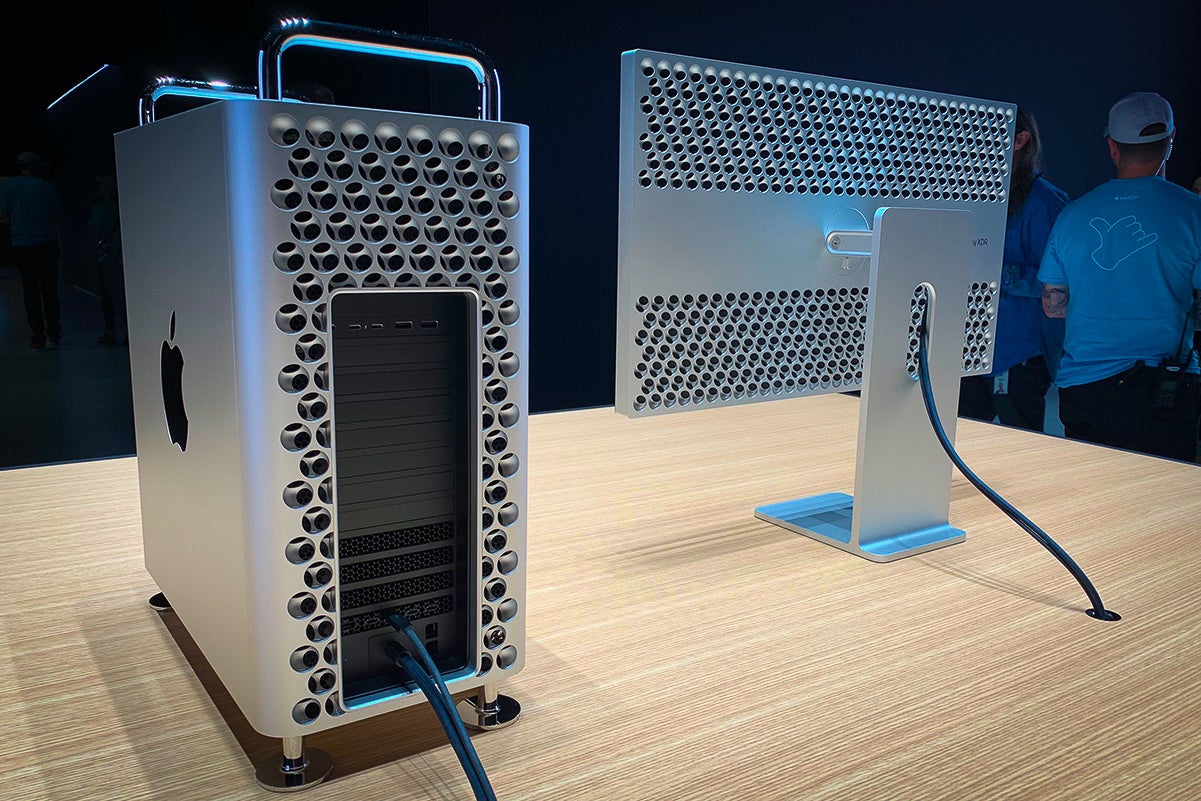 Please let me know how this worked for you below in the comments. Are you a happy camper? I sure hope so.
Enjoy your new Macbook Pro!
WWDC 2013 Apple showed their new operating system for the Mac. New Mac OS X named out of Cat family which is called "Mavericks". Apple released OSX Mavericks (10.9) Developer Preview 1 for all developers. New OSX comes with great features which we are longing for these days. Let me point out few. Tabs in Finder, Password Chain for Browsers, Better notifications and more. Today we going to show how to create Bootable USB Drive to Install OS X Mavericks.
First You have to download the OS X Mavericks Dev Preview 1 from Apple Developer Site or you can download from various source too. Then take USB Flash drive Minimum of 8GB Capacity. This tutorial is not easy, though we explain each steps clearly. So follow carefully to make it work.
Before Beginning the installation make sure your device is supports or not. OS X Mavericks requirement are (May be changed in final release)
MacBook Air (Late 2008 or later)
iMac (Mid-2007 or later)
Xserve (Early 2009)
MacBook (13-inch Aluminum, Late 2008), (13-inch, Early 2009 or later)
MacBook Pro (13-inch, Mid-2009 or later), (15-inch, Mid/Late 2007 or later), (17-inch, Late 2007 or later)
Mac Pro (Early 2008 or later)
Mac Mini (Early 2009 or later)
Preparing USB drive for Bootable OS X Mavericks
Plug in the USB drive to the Mac and Launch Disk Utility
Now Select the USB drive from the left side menu and Select Partition tab and choose "1 Partition". Then Click Options button.
Select GUID Partition Table in the Popup box and Click OK and Click Apply to the Disk Utility.
Before Mounting the "OS X 10.9 Mavericks Developer Preview 1.dmg" file or Opening Installer. You have to enable the feature to show hidden files. Lets see how to do that.
Launch Terminal and type the Following command
defaults write com.apple.Finder AppleShowAllFiles TRUE;killall Finder;say Files Revealed
Note: Your Finder will be restarted and it will be show the hidden files in your Mac. ( You can use the same command instead of TRUE, type FALSE to hide the hidden files after preparing the Bootable drive)

Mac Os Mavericks Download Dmg
If you already have DMG File, Just Mount Directly or You have downloaded App file of the Installer go to Applications folder to locate "Install OS X 10.9 Developer Preview.app" file.
Right Click and select "Show Package Contents" and Navigate to /Contents/SharedSupport.
You can find InstallESD.dmg file. Mount the DMG file.
Open the mounted "OS X Install ESD", you can find "BaseSystem.dmg", "BaseSystem.chunklist" Files and "Packages" Folder. (If you cant able to see "BaseSystem.dmg" Kindly follow the above terminal command to reveal the hidden files.)
Now Mount the "BaseSystem.dmg" file.
Now again open Disk Utility and select BaseSystem.dmg from the left sidebar. Click Restore Tab to open Restore options.
Set Source to "BaseSystem.dmg" and Drag and drop the USB drive into the Destination box (as per below image). Then Click Restore.
Disk Utility ask for the confirmation for erasing the USB drive. Click Erase and Give password if asked. Wait till the process is finished.
Now we are in Final Step to complete the Bootable USB Drive. Now you have to replace few files to your USB Drive.
Now Open Finder and Navigate to your USB drive. Open System Folder then Installation Folder. You can See "Packages" alias file (Shortcut file). Delete Packages alias file. (Now we have to copy Package folder from another location, so keep this folder open.)
Now Go back to the OS X Install ESD Mounted image. You can see "Packages" Folder. Copy the Packages Folder and Paste in the directory where you have deleted Packages alias file. (USB/SYSTEM/Installation/). Even you can drag and drop the folder. It takes few minutes to copy all the files.
Now your USB flash drive is Bootable and you can install OS X Mavericks. Just Plug your bootable flash drive and reboot your mac. While booting up Press and hold Option Key, it will ask to choose Boot Drives. Select the Pen drive (Orange Drive with USB Symbol) named "OS X Base System 1" which we created now. Now OS X Mavericks starts installing. If you have any doubts, watch below video tutorial or drop your query as comments.
Mac Os X Maverick Download
If you like this post, Share it to your friends. Dont forget to Subscribe our Feeds, Follow us on Twitter, Facebook and Pinterest.
Mavericks Macbook Pro Mid 2012
Amazon.com Widgets